…is where I'm playing a solo show!!!!!!! It feels like a miracle. Partnering with Juraj Kojs and the FETA Foundation, I will be present 3 performances a day (including a full–blown multi-media ML show based on my pandemic life) from December 3-5 at the Miami Botanical Gardens. Performing in the Gazebo encased in plastic, entitled the Breath of Death Pavilion, no dangerous aerosols will escape! You can also visit installations by Juraj Kojs and Rachel Weiss and enjoy the magic that is Troy Rogers and his robot boat!!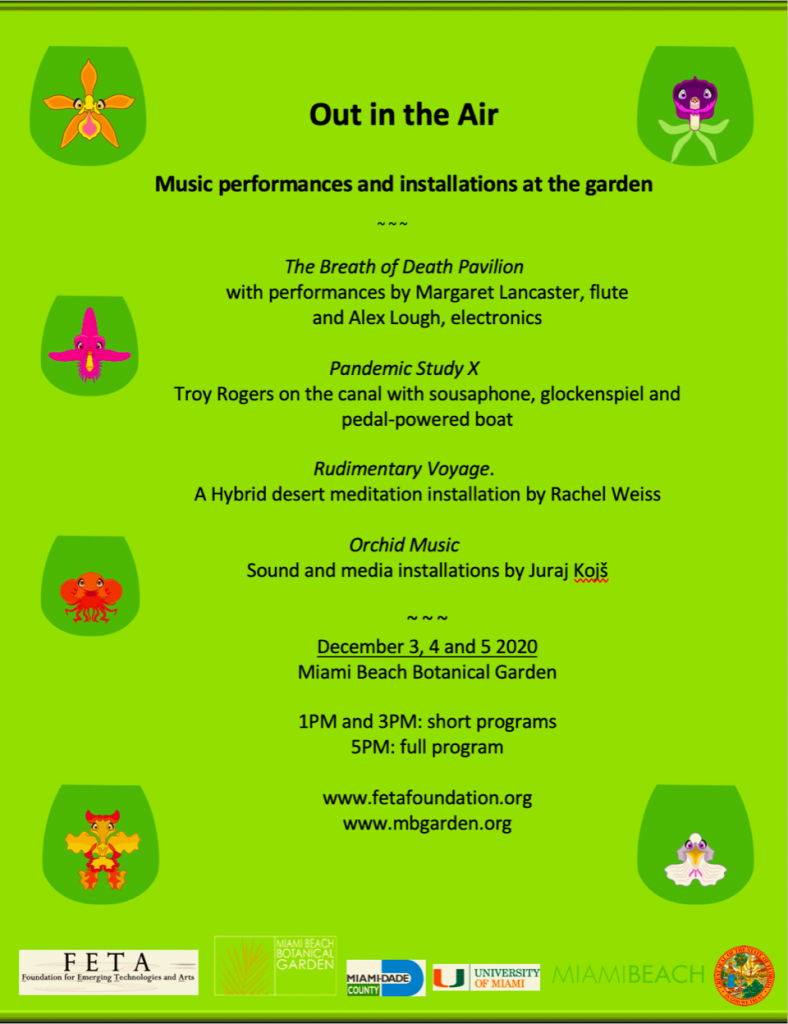 Breath of Death Pavilion Schedule:
1 PM – work by Dorothy Hindman
3 PM – work by Alex Lough
5:30 PM – works by Elizabeth Adams, Christopher Cerrone, Yi Ding, Moritz Eggert, Elizabeth Hoffman, Anne LeBaron, Eric Lyon, Milica Paranosic, and Jacob TV.