NOTE: For print and press release bios, contact Margaret Lancaster.
Flutist of choice for hoards of composers, Margaret Lancaster is a cross disciplinary artist who hasn't merely 'pushed the envelope' of flute performance and repertoire, she's redefined it with fearless technique, musicianship, wit, and a clear sense of performance values. Noted for her inter-disciplinary collaboration with writers and composers, she has built a large repertoire of new works composed for her that employ extended techniques and mixed media, fusing music, theater, and movement. Composers and directors she has worked with include Lee Breuer, Chen Shi Zheng, Kameron Steele, Milton Babbitt, Larry Polansky, Eve Beglarian, Jon Appleton, Phil Kline, Gerhard Stabler, Paul Steenhuisen, Christian Wolff, Jo Kondo, Jacob Ter Veldhuis, Corey Dargel, Joan LaBarbara, and the Common Sense Composers Collective. Recent  and ongoing collaborations include projects with Juraj Kojs and the FETA Foundation, Jean-Baptiste Barriere and Kaija Saariaho, Milica Paranosic, the US premiere of Stockhausen's KLANG cycle and touring Morton Feldman's 5 hour epic For Philip Guston.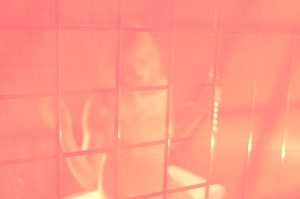 Lancaster is a member of Either/Or, Ensemble Ipse, Percussia and Ghost Ensemble, a guest of many groups including Argento, American Modern Ensemble, Ensemble Echapee, Counter)induction, Talujon, and the New York Philharmonic. Performance highlights include the Spoleto Festival USA, Lincoln Center Festival (w/ the Merce Cunningham Dance Co.), Ibsen Festival, Santa Fe New Music, Edinburgh Festival, Whitney Museum, Tap City Festival, Festival de Otono, Festival D'Automne, Bremen MusikFest with Absolute, and NIME/Copenhagen. She has appeared as a lecturer/soloist at many sites including Stanford, Dartmouth, Princeton, Bennington, Columbia, and the National Flute Association.
The use of this bio is not permitted.  Any replication of it is a violation of Lancaster's wishes.
She has recorded on New World Records, World Edition, Innova, Naxos, Tzadik, New Focus Recoredings and Mode, and was selected for Meet the Composer's New Music for Soloist Champions Project. Lancaster's acting credits include lead roles in the independent features "Rockabilly Vampire" and"Ultraviolet City", appearances in the fitness video Balletbootcamp, and playing Helene in the 7-year global run of Obie-winning Mabou Mines production DOLLHOUSE.
Lancaster resides in New York City where she acts, dances, choreographs, designs furniture, and plays the flute.